Wilderness Camp
Welcome to the wilderness camp! Opplev Oppdal's wilderness camp has a cosy atmosphere in rough surroundings and has an idyllic location in the middle of a classic Norwegian forest and mountain landscape on the banks of the river Driva. Well hidden in the terrain, you will find several buildings inspired by old building customs that create the setting for wonderful experiences in harmony with nature. 
The wilderness camp covers an area of 10 hectares and is open year-round. It's the arena for many of our teambuilding activities and our zipline park. This is where unity, fun, mastery, great memories and unforgettable experiences are created through team activities suitable for everyone.
The guides at the wilderness camp lead the participants through a range of activities along a network of forest paths, while you experience the sound of the foaming river, the views of the mountains and the tranquillity of nature.
Teambuilding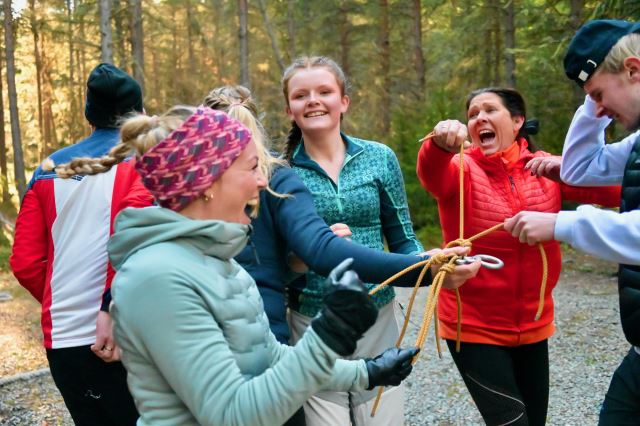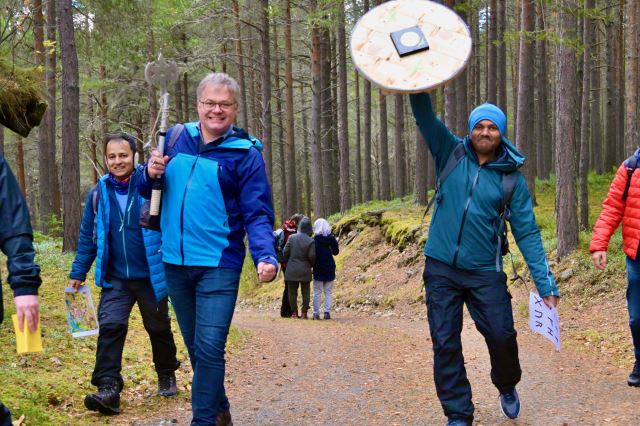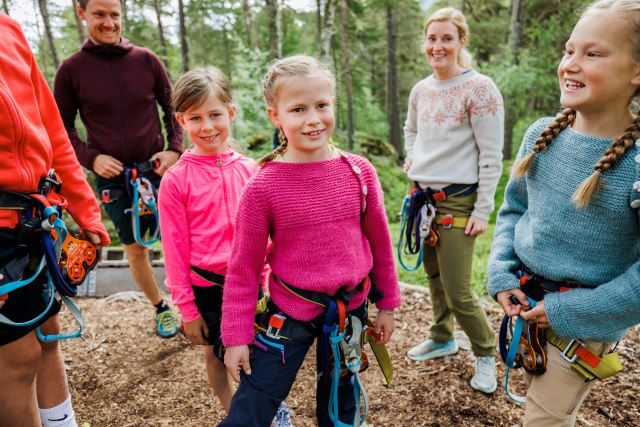 ---
Packages