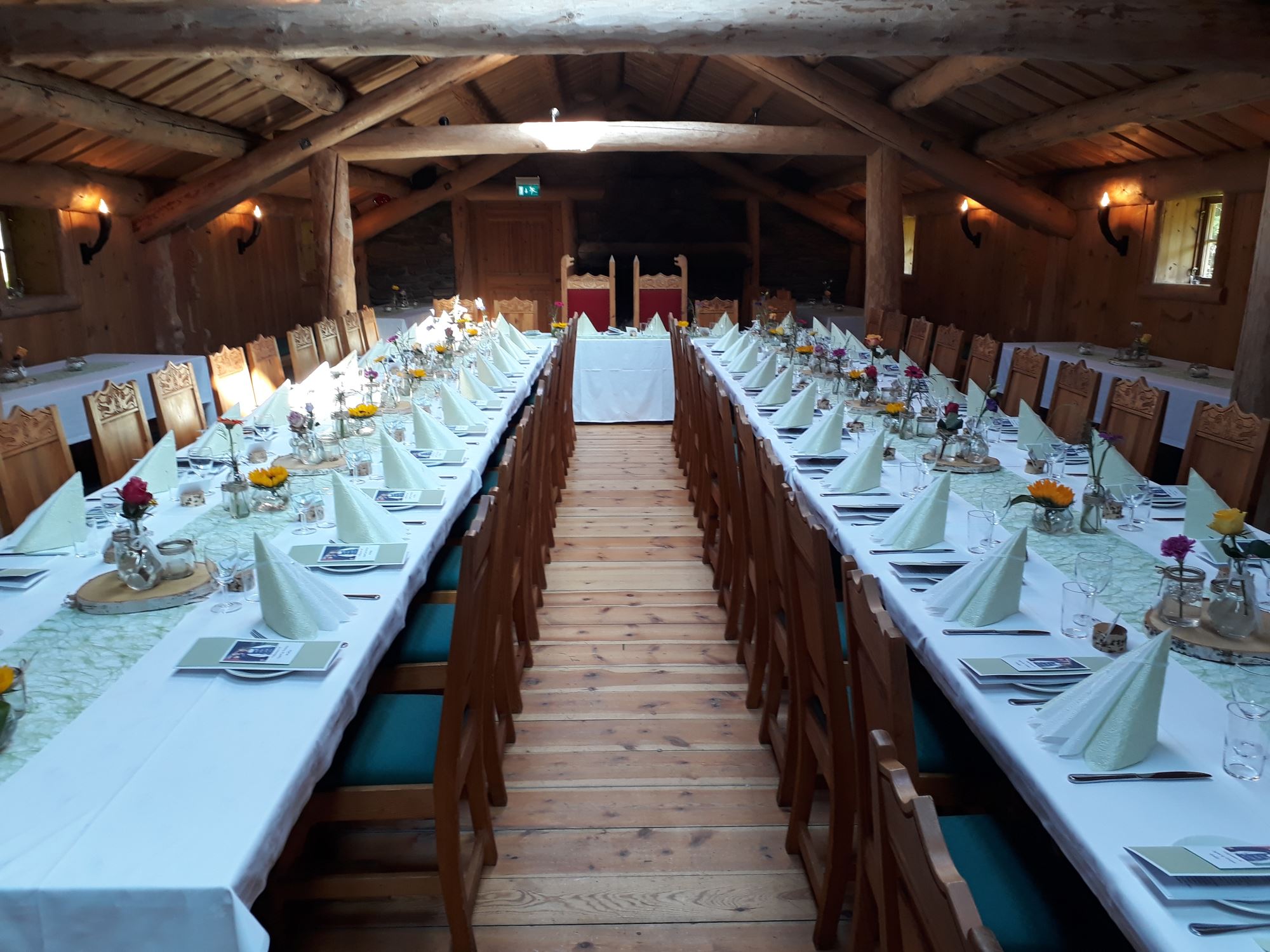 Njålshallen is Opplev Oppdal's grand function venue. It has been described as "The King's Hall" and "devout" by our guests and some have even asked "should we remarry?" after being here.
The hall is built like a long house with carved chairs, a fireplace, rough timber walls and natural stone. It's a perfect venue for weddings, birthday parties, confirmations, courses and social gatherings. This is the place to relax and enjoy yourself.
Njålshallen can accommodate banquets for up to 110 people but is also well suited for groups of 50 people or more. and upwards. The venue features a commercial kitchen and local providers can cater food by arrangement. There are three toilets as well as a cloakroom area at the entrance where guests can hang up outdoor clothing.
 
If you are organising a course, Njålshallen offers the opportunity to have exclusive use without interference from other groups. We strongly recommend combining courses with other outdoor activities at Opplev Oppdal.
---